Chapter 816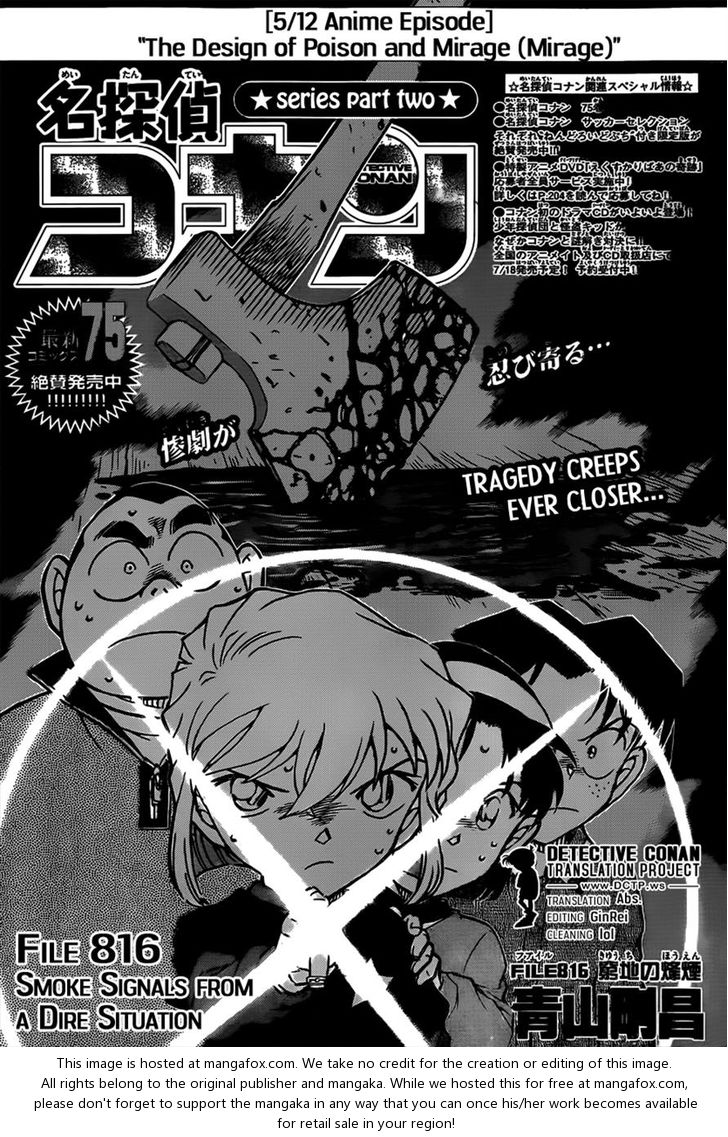 Detective Conan is one of my favourite manga. Actually it's my first (maybe) manga that I bought and read. After waiting a new chapter. This chapter is really interesting. Ofc this is newest chapter.
Another murder at hill. As you know this happen in a year. It already reached chapter 816 but still in one year. In this chapter, Conan and Sera are investigating the case while they are camping. Oh well..
So, Sera and Conan m
eet

Inspector Yamamura -the worst inspector-
Then at the last page, I saw someone that I know.
Her body. I think that's Haibara. In previous chapter, Haibara already create new antidote. So maybe she try it. As you see at last page, you will see only all Detective Boys except Conan and Haibara.
p/s: Haibara is too hoot~